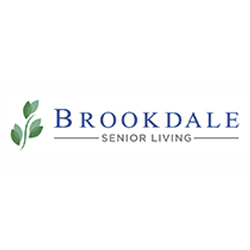 Housekeeper
Sorry, this job has expired.
Seminole, FL
Meet our Hiring Managers - Tuesday, December 3rd, 9am-4pm.

Freedom Square Brookdale, the leading operator of senior living communities, is hiring full-time Housekeeping.

**Click 'Apply now' for the location address.

We offer competitive wages, benefits, training, and the opportunity for growth... AND no waiting to be eligible for holiday pay!

- 401(k) Retirement Savings Plan with matching contribution – Brookdale will make a matching contribution equal to 25% of your elective deferrals each Plan year quarter. Brookdale will not match your elective deferrals in excess of 4% of your Compensation each Plan Year quarter.
- Benefit plan package
- Employee Stock Purchase Program – Be able to purchase Brookdale stock at a discounted rate through payroll deduction.
- Pre-tax Commuter Benefit – Save pre-tax money to pay for parking and transportation costs getting to and from work.
- Associate Compassion Fund – Nonprofit fund for associates, funded by associates.
- Associate Discounts – Including: Senior Living & Personalized Living, AT&T, Perks at Work, Dignity Memorial, FedEx, Ford, GE, Hotelogical, Nestle, Staples, Ticket Monster Perks, Verizon.
- Extensive Insurance Plans ­– Including medical, dental, vision, short-term and long-term disability, and more.
- Paid Time Off
- Adoption Benefit – Get reimbursed for certain expenses related to the adoption of a child.
- Tuition Reimbursement – Get reimbursed for eligible expenses for qualifying undergraduate studies tuition as well as for prep courses for licensures, certifications and CEUs.
MUST Pass a background check and drug test.
- Clean floors, dust, wet mop, wax and disinfect resident apartments, restrooms and public use spaces.
- Cleaning can include vacuuming, shampooing and deodorizing carpets, and cleaning surfaces throughout the community.
- Respond to resident room emergencies.
-Log cleaning activities as required.

Housekeepers interact with residents and guests in a friendly and courteous manner, and provide help, as needed, throughout the community.

As a Brookdale housekeeper, you will keep all community public spaces, activity and dining rooms, and resident apartments clean. This important role ensures our communities are presented in a positive manner, and help make it a great place to live.

Become part of our family, grow your skills and career, and have the satisfaction of helping make seniors' lives brighter every day!

We are an Equal Opportunity Employer.
14793