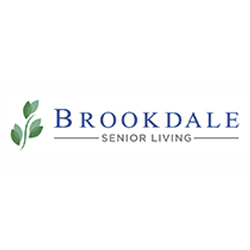 Licensed Nurse - LPN / RN
Sorry, this job has expired.
Seminole, FL
Freedom Square, a leading provider of Continuing Care Retirement Community (CCRC) for senior living, is now hiring full-time and part-time Licensed Nurses - LPNs and RNs.  

Meet our Hiring Managers on Thursday, January 23rd, from 9am-4pm. Click 'Apply now' for our location address.

We offer competitive wages, benefits, training, and the opportunity for growth. Plus, there is no waiting to be eligible for holiday pay!

We welcome you to apply & join our family today.
• 1 year of experience is preferred.
• Unlike clinics and hospitals, you will care for the same individuals each day becoming part of their extended community family.
• Perform skilled nursing at multiple levels of care, including Assisted Living, Short-Term Rehab, Long-Term Care, and Memory Care.
• Implement and coordinate the delivery of care in collaboration with physicians and resource health care personnel.
• Make rounds on a timely basis to ensure continuity of care.
• Document all pertinent information regarding care and observation of residents' overall condition and behavior.
• Utilize the nursing process (assessment, planning, implementation and evaluation) in ensuring overall resident care.
• Responsible for admissions, IV's, wound vacs, with various levels of acuity.

Good time to grow and enhance your career and learn a spectrum of nursing beyond the hospital setting. Our senior residents are looking for trusted companions and as a nurse, you are that person, bringing a smile to their face each time they see you. Have the satisfaction of helping make seniors' lives brighter every day. Become part of our family, grow your skills and career.

We are an Equal Opportunity Employer.
15412