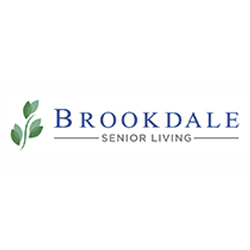 CERTIFIED NURSING ASSISTANT - CNA
Sorry, this job has expired.
Seminole, FL
Meet our Hiring Managers - Tuesday, December 3rd, 9am-4pm.

Freedom Square Brookdale, the leading operator of senior living communities, is hiring full-time and part-time Certified Nursing Assistants (CNAs).

Click 'Apply now' for the location address.

We offer competitive wages, benefits, training, and the opportunity for growth...AND no waiting to be eligible for holiday pay!

Whether you are starting your career or a seasoned CNA or you simply have the heart for helping people, Brookdale wants you to join our team!

Our CNAs work with community management to provide seniors with personalized care, and give resident status updates at the beginning and end of each shift. You'll check in with residents, assist with dining and personal care needs, perform vital sign checks and clinical procedures according to community policy.

Part-time and full-time CNAs can look forward to the following:
- Benefit plan package
- 401(k) Retirement Savings Plan w/ matching contribution.
- Employee Stock Purchase Program. Purchase Brookdale stock at a discounted rate through payroll deduction.
- Pre-tax Commuter Benefit. Save pre-tax money to pay for parking and transportation costs getting to and from work.
- Associate Compassion Fund. This is a nonprofit fund for associates, funded by associates.
- Associate discounts, including Senior Living & Personalized Living, AT&T, Perks at Work, Dignity Memorial, FedEx, Ford, GE, Hotelogical, Nestle, Staples, Ticket Monster Perks, and Verizon.

Full-time CNAs will also enjoy:
- Medical, Dental, Vision Insurance
- Short-term and Long-term Disability
- Paid time off
- Adoption Benefit. Get reimbursed for certain expenses related to the adoption of a child.
- Tuition reimbursement. Get reimbursed for eligible expenses for qualifying undergraduate studies tuition as well as for prep courses for licensure, certifications, and CEUs.

We welcome you to apply & join our family today!
- CNA license is required or certification indicating completion from an approved institution.
- Provide direct care to residents while promoting the highest level of functioning.
- Assist in maintaining the resident's environment in a safe and neat manner.
- Promote quality services within community standards and state and federal regulations.
- Provide direct care to senior residents, assist in maintaining a safe environment, and provide a high level of care on a daily basis.

Our residents are the reason we choose to deliver high quality care and services in a home-like setting. Become part of our family, grow your skills and career, and have the satisfaction of helping make seniors' lives brighter every day.

We are an Equal Opportunity Employer.
14791